Hotel Rates & Guidelines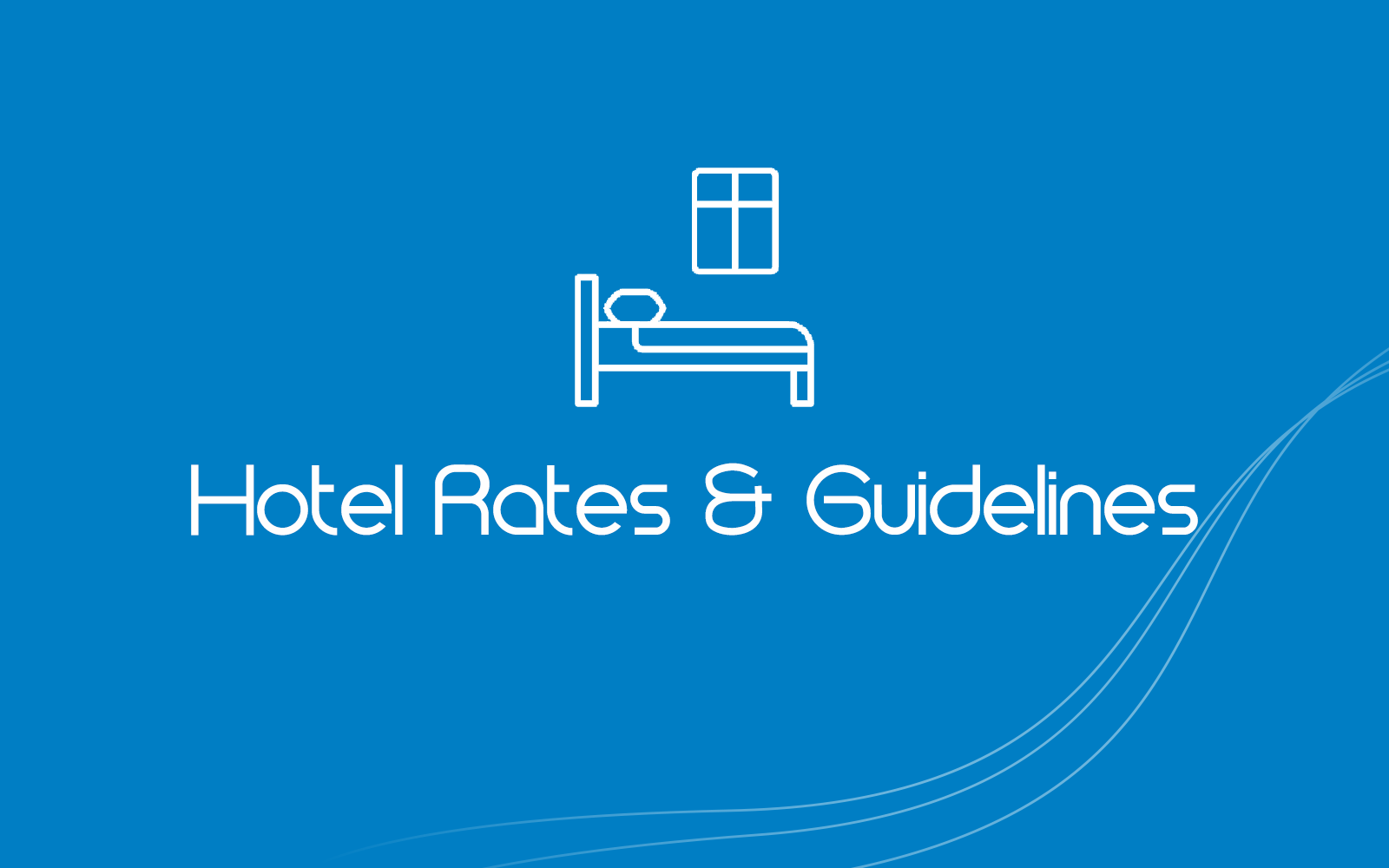 CLUB ULTIMA & CROWN REGENCY GROUP OF HOTEL RATES
CLUB ULTIMA
Cash Paying
Coupon Paying
Room Category
Min Pax
Max Pax
Regular
Peak
Super Peak
Coupon Count
Cash Component
Surcharge (Super Peak)
Executive Deluxe Room (Studio)
2
4
3,400
3,400
6,900
1
 
 
Executive Corner Suite (Studio)
2
4
3,900
3,900
7,900
1
1,000
 
Executive Corner Suite (2-bedroom)
4
6
4,900
4,900
9,900
2
 
 
Executive Deluxe Suite (2-bedroom)
4
6
5,900
5,900
11,900
2
1,000
 
Extra Person
 
 
 
 
1,500
 
 
 
CROWN REGENCY HOTEL & TOWER
Room Category
Min Pax
Max Pax
Regular
Peak
Super Peak
Coupon Count
Cash Component
Surcharge (Super Peak)
Superior Room
2
2
3,100
3,100
6,300
1
 
1,000
Deluxe Room
2
4
3,400
3,400
6,900
1
 
1,000
Junior Suite
2
4
4,400
4,400
8,900
1
1,000
1,000
Crown Regency Suite (1-bedroom)
2
4
7,900
7,900
15,900
3
 
1,000
Crown Regency Suite (2-bedroom)
4
6
11,900
11,900
23,900
4
 
1,000
Extra Person
 
 
 
 
1,500
 
 
 
CROWN REGENCY RESIDENCES CEBU (GUADALUPE)
Standard Room
2
4
2,400
2,400
3,650
1
 
 
Superior Room
2
2
2,600
2,600
3,950
1
 
 
Deluxe Room
2
4
2,800
2,800
4,250
1
 
 
Junior Suite
2
2
3,900
3,900
5,900
2
 
 
Crown Regency Suite
4
6
9,800
9,800
14,750
3
 
 
Extra Person
 
 
 
 
1,500
 
 
 
CROWN REGENCY SUITES MACTAN
Suite (1-bedroom)
2
4
3,700
4,650
5,600
1
 
 
Suite (2-bedroom)
4
4
7,100
8,900
10,700
2
 
 
Deluxe Suite (2-bedroom)
4
4
7,500
9,400
11,300
2
1,000
 
Deluxe Suite (3-bedroom)
6
6
9,800
12,275
14,750
3
 
 
Family Villa
6
6
10,400
13,025
15,650
3
 
 
Extra Person
 
 
 
 
2,000
 
 
 
CROWN REGENCY HOTEL MAKATI
Superior Room [new]
2
2
5,400
5,400
5,400
1
 
 
Deluxe Room [new]
2
2
5,700
5,700
5,700
1
1,500
 
Corner Suite [new]
2
4
6,000
6,000
6,000
2
1,000
 
Extra Person
 
 
 
 
2,000
 
 
 
CROWN REGENCY RESIDENCES DAVAO
Standard Room
2
2
1,900
1,900
1,900
1
 
 
Executive Villa
2
4
4,900
4,900
4,900
1
 
 
Premier Suite
2
4
3,900
3,900
3,900
1
 
 
Family Villa (2-bedroom)
6
6
5,900
5,900
5,900
2
 
 
Extra Person
 
 
 
 
1,500
 
 
 
CROWN REGENCY PRINCE RESORT (STATION 1)
Deluxe Room
2
2
5,200
6,525
7,850
1
 
1,000
Extra Person
 
 
 
 
2,000
 
 
 
CROWN REGENCY RESORT & CONVENTION CENTER (STATION 2)
Deluxe Room
2
2
5,900
7,400
8,900
2
 
1,000
Executive Deluxe Room
2
2
6,900
8,650
10,400
3
 
1,000
Executive Suite
2
2
7,900
9,900
11,900
3
 
1,000
Junior Loft Suite
2
4
8,900
11,150
13,400
4
 
1,000
Extra Person
 
 
 
 
2,500
 
 
 
CROWN REGENCY BEACH RESORT (STATION 3)
Superior Room
2
2
5,800
7,275
8,750
1
1,000
1,000
Deluxe Room
2
3
6,000
7,525
9,050
1
2,000
1,000
Executive Deluxe Room
2
4
6,200
7,775
9,350
2
 
1,000
Executive Suite
2
4
6,800
8,525
10,250
3
 
1,000
Junior Suite
2
4
7,500
9,400
11,300
4
 
1,000
Extra Person
 
 
 
 
2,000
 
 
 
CROWN ANNEX
Standard Room
2
2
4,500
5,650
6,800
1
 
1000
Superior Room
2
2
4,900
6,150
7,400
1
1,000
1,000
Deluxe Room
2
4
5,200
6,525
7,850
1
1,500
1,000
Extra Person
 
 
 
 
2,000
 
 
 
*SUPER PEAK DATES WITH SURCHARGE
Property
Super Peak Dates
Crown Regency Hotel & Towers
February 01-10, 2019 (Chinese New Year)
December 24, 2019 (Christmas' Eve)
December 31, 2019 (New Years' Eve)
January 17-20, 2020 (Sinulog Week)
January 21-31, 2020 (Chinese New Year)
Crown Regency Residences Cebu
January 17-20, 2020 (Sinulog Week)
Crown Regency Suites Mactan
December 24, 2019 (Christmas' Eve)
December 31, 2019 (New Year's Eve)
Crown Regency Hotel Makati
 
Crown Regency Residences Davao
 
Crown Regency Boracay
February 01-10, 2019 (Chinese New Year)
April 17-21 (Holy Week)
December 23, 2019 - January 02, 2020 (Christmas & New Year's Week)
January 21-31, 2020 (Chinese New Year)
April 08-12 (Holy Week)
CHECK IN POLICY

Booking is still subject to change without prior notice depending on the actual membership status of the booked dates
No Member of Defaulter Status can check in, until dues are settled
ROOM REQUEST

Room request is subject to availability upon check in.
DEPOSIT REQUIREMENT

As Club Policy, the Privilege Coupon (s) is/ are required to GUARANTEE the booking
A fax/ scanned copy will suffice to guarantee booking if the member is physically unable to surrender the Privilege Coupon/s but Original Coupon/s must be surrendered upon check in with the corresponding series number indicated in the mode of payment
If other than the member is using the Privilege Coupon, member must sign the coupon as endorsed, should issue an endorsement letter and a photocopy of the membership ID.
Incidental deposit shall be collected upon check in but REFUNDABLE upon check out with the following rates:
* Php 2,000 - Crown Regency Cebu, and Davao
* Php 3,000 - Crown Regency Makati and Boracay Properties 
NEW GUIDELINES FOR ACCOMMODATION:

Kids below 12 years old are free of charge.
Kids 12 years old and above are considered as Adult.
Minimum number of occupants is the standard number of persons covered by the rate.
Maximum number of occupants is the allowable number per room.
In excess of maximum occupancy, guest shall be required to avail of an additional room.
For Cash Paying members, rates are based on minimum occupancy only. In the event of excess person/s, member will be charged with extra person rate. The number of extra persons must fall within the allowed maximum number of occupants per room. 
ROOM CANCELLATIONS

 * Cancellation request made for a GUARANTEED BOOKING shall be subject to charges/ refund as follows:
 5 days (120 hours) before arrival date- privilege Coupon/s worth one night's stay or worth the first night
 3 days (72 hours) before arrival date- Privilege Coupon/s worth one night's stay or worth two nights if booked longer than one night stay
 In case of a NO SHOW against guaranteed bookings, or for cancellations made later than 3 days (72 hours) before arrival date, vouchers shall be tagged as utilized/ cancelled and the vouschers may not be used on later dates.
A member could, however, request for a revision 5 days (120 hours) prior arraival date but is subject for room availability and ONE TIME ONLY.
Note: Super Peak Dates with SURCHARGE must be collected upon reservations

Check In/Check Out Time
Check In Time : 2:00 pm - Check Out Time : 12:00 nn

 All properties except Crown Regency Resort and Convention Center (Boracay, Station 2), details as follows:
Check In : 3:00 pm - Check Out : 12:00 nn
EARLY CHECK IN AND LATE CHECK OUT is subject for availability with corresponding charges.

NOTE: All Club Ultima Members must proceed to CLUB ULTIMA Tower 2 19th floor front desk for check in/ out counter.


CONTACT US
Tel. No. : (+632) 812-4326/ (+632) 812-5382/ (+632)5196687/ (+632)5196947/ (+632)5190231/ (+632)5190411/ (+632)5192152